This incredible artwork, made from replica ecstasy pills, could be yours for just £2 – and by entering the competition to win it, you'll be supporting The Loop's life-saving harm reduction work.
Since 2013, UK charity The Loop has been providing drug safety testing, welfare support, and harm reduction services at nightclubs and festivals. Their vital work reduces the potential harms of drug use, and saves lives.
The Loop's team has received acclaim for their multi-agency safety testing (MAST) programme, whereby its teams of chemists analyse drug samples provided by club-goers, festival revellers, and others, and provide information as to the contents of various pills and powders. Importantly, this information is accompanied by advice on how to reduce the health risks that may arise if a person chooses to take said substance.
In 2017, The Loop's founder and director Fiona Measham described how the charity had provided test results to around 1,500 people, and how being armed with this knowledge has helped people reduce their risks.s
"We're taking 10 to 20 per cent of drugs out of circulation," Measham said, referring to the proportion of people who chose to dispose of their drugs after discovering their contents. "The police are pleased, users are pleased, and paramedics are pleased. We're told we reduce drug-related medical incidents on site by 25 per cent."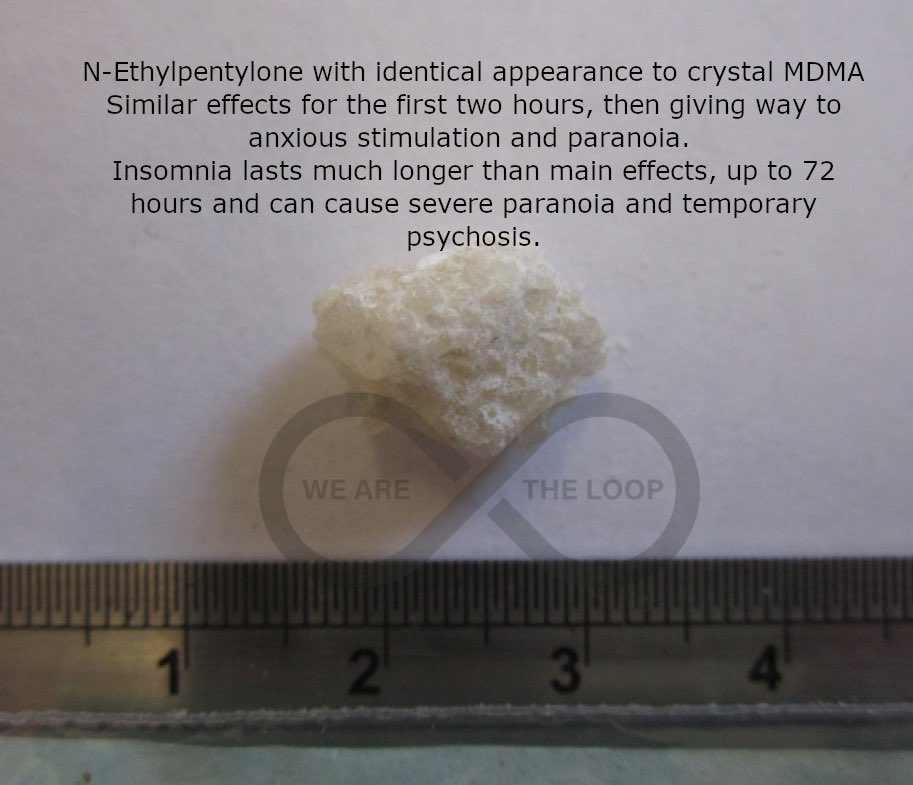 An example of the findings of The Loop's drug testing
The Loop want to continue and expand their life-saving work – and you can help support them, while also potentially winning some incredible artwork.
The images on this page depict a circular piece – Rush – created by the artist Chemical X. The piece is 1.2m in diameter, and is made up of 4,111 replica ecstasy pills. The work is valued at £50,000 – and it could be yours for just £2 if you can answer a single question posted on The Loop's website here.
Submit your answer via text and you'll be in with a chance to win! And best of all you'll know that your entry fee to the competition is being put towards the incredibly important work that The Loop does.
There has never been a more important time for the work that the Loop does, as drug-related deaths are soaring across the country due to the government's ideological abstinence-focused approach. In England and Wales, there has been a 44 per cent increase in drug-related deaths in the past five years; this figure rises to 103 per cent and 167 per cent for MDMA and cocaine respectively.
The Loop made history in May of this year, when they provided their services at the UK's first pop-up drug testing facility in Bristol town centre – a move that was supported by police and the local council.
As rapper Professor Green has said, "The Government's rigid adherence to a policy of abstinence means that people are dying for just wanting a good night out. The Loop deals in reality and not empty rhetoric."
Find out more about The Loop and their competition here: wearetheloop.org/win-a-50k-artwork-chemicalx